Minimum System Requirements
Pentium-class or higher Processor
18 MB of free disk space (for installation)
RAM 128 MB or more
Operating Systems Supported
Runs on Microsoft Windows operating system including Windows 7, Windows Vista, Windows XP, Windows Server 2008, Windows Server 2003 etc.
Product Tested At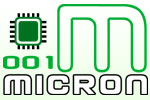 Awards

Our Award winning software has received awards and appreciation from the top rated websites and is best among editor choice and other shareware vendors.
| | | |
| --- | --- | --- |
| | 001Micron (Premium) – Data Recovery Software | Only $99 |
(Best solution to recover lost or missing data from Hard disk and USB Removable Media)

Effective and convenient way to recover deleted and lost data from all type of data storage devices using powerful yet simple to use 001Micron data recovery software. The premium file undelete program facilitates easy and instant recovery of data deleted from hard disk, thumb drives, pen drives, digital camera, external HDD, mobile phones, SD card, MMC card, PC card, key chain drive and other equivalent data storage devices.

Advanced file salvage utility automatically retrieves your important business files, photos/pictures and official data misplaced due to human error (like accidental deletion, drive formats), virus attacks or other undesirable incidents. Technically advance software is capable to regain data even from USB removable media (like flash drive, media card etc) that were operated on Linux and Mac operating systems. To recover data from such devices, just connected the media to any Windows OS machine having 001Micron data recovery software installed and follow few simple recovery steps as guided in the software.
-------------------------------------------------------------------------------------------------------------
Software Features:

Instant recovery of deleted files from hard disk or USB media drives.
Supports recovery of long file name and folders.
Retrieve data easily and frequently in all major data loss conditions.
Deeply scans entire disk and restore lost files in few easy recovery steps.
Save the recovered data at specified location on the system.
Undelete files from such USB media that are operated on Linux or Macintosh OS machines.

When to Use?

Mass storage drives formatted/re-formatted,
Virus corrupted media drives,
Accidental file deletion using Shift+Delete operation,
Emptying Recycle bin folder without backing the files,
Removing removable media accidently during working mode (like memory card, USB drive etc),
Unexpected system shutdown or application failure,
Damaged or deleted partitions,
Power sabotage,
Corrupted file system and more…
-------------------------------------------------------------------------------------------------------------
Why Choose 001Micron (Premium) – Data Recovery Software?
Automatic recovery of misplaced files and folders.
Easy to use with attractive software GUI interface.
No expert guidance needed to operate the software.
Simple data recovery procedure.
No setup fee, renewal charges or any hidden cost.
Its safe to recover data by own (prevents going to costly and risky data recovery services).
-------------------------------------------------------------------------------------------------------------
-------------------------------------------------------------------------------------------------------------